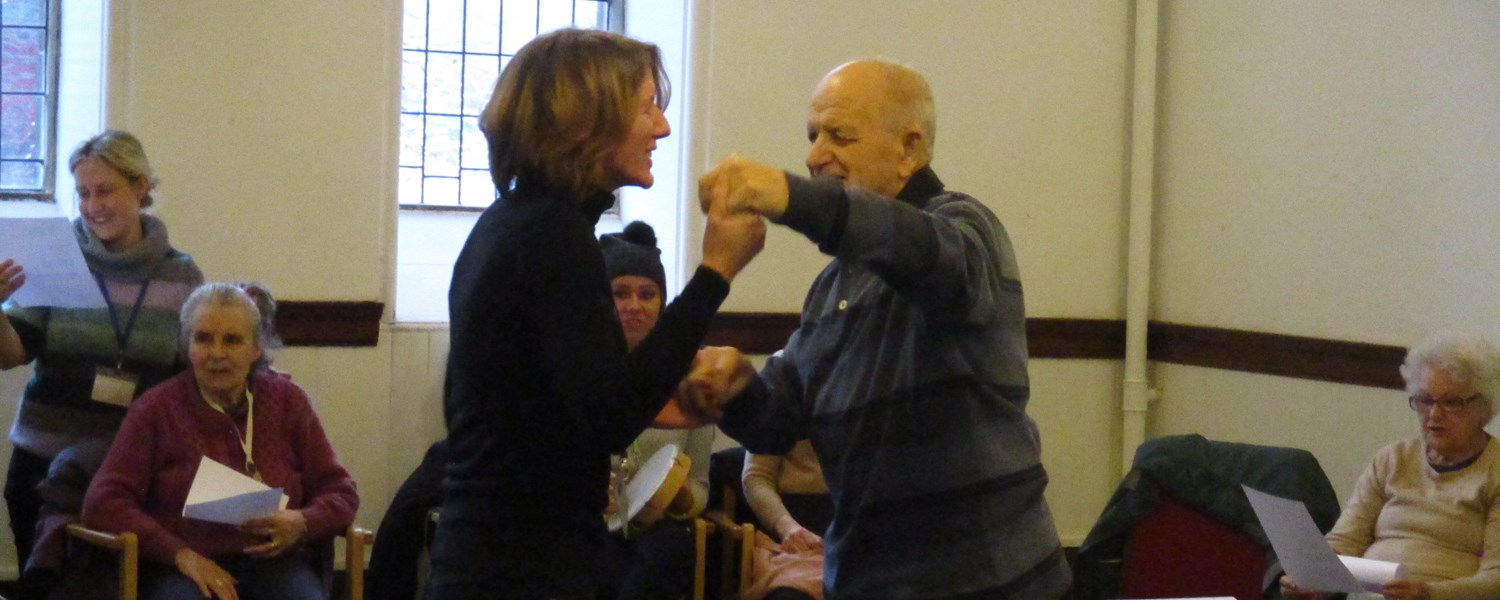 Fundraising Appeal - Meet the Eric Liddell Centre
We'd like to formally introduce ourselves to those of you who may have recently visited the Eric Liddell Centre, or indeed to those who may not be familiar with us.
We are a community hub where you may occasionally stop in for a coffee or take the kids along to one of our classes.
Every week, 70 of Edinburgh's most vulnerable pensioners use our Dementia Day Care service. This valuable service allows our clients to retain quality of life by taking part in stimulating activities and being provided a healthy meal.
It also allows carers to take a break from their demanding roles - our befriending service also provides some respite for carers by pairing them with trained volunteers who can offer them companionship.
An appeal from you can allow us to continue to be a valuable community resource for South West Edinburgh as well as a provider of support for those people touched by a diagnosis of dementia.
You can donate to our appeal on JustGiving at:
https://www.justgiving.com/campaigns/charity/the-elc/meettheelc
Alternatively, you can donate via text by sending ERIC15 and the amount to 70070
---
We are now recruiting for the post of Day Care Officer.
Are you enthusiastic about reducing social isolation and improving the well-being of older people? We are looking for someone
To provide care in an enriching environment that promotes the well being of service users.
The salary for this position is the National Living Wage £16,477 per annum for a 37.5 hour week.
Please return your completed application by 5pm on Friday 3rd March to
This email address is being protected from spambots. You need JavaScript enabled to view it.
. Please note that CVs will not be accepted and only completed application forms will be considered.
Chariots of Fire at the Dominion
*********************************
We are hosting a special screening of the 1981 Oscar winning film 'Chariots of Fire' at the Dominion Cinema this March!
The film will be screened in Cinema 1 on Monday 20th March at 6.00pm. Tickets start at £10 for a seat in the Gold Lounge. Tickets for the First Class lounge come at £15 for a single and £25 for a double - these include a complimentary glass of fizz.
If you are interested in reserving a ticket, please contact Owen at This email address is being protected from spambots. You need JavaScript enabled to view it. or call 0131 447 4520 leaving your name and contact details. We will issue you with a link to pay directly into our Paypal account - alternatively, a ticket can be left for you at reception where you can pay in person by cash or cheque.
All proceeds from the event will go back into the Eric Liddell Centre.



Silent Auction
*********************************
The complete list of items that will be auctioned at this point are:
2 short cottage breaks in Eyemouth (weekend and midweek)
A two bedroom cottage break in North Uist
2 tickets for Scotland's Six Nations match with Italy at Murrayfield
Signed Rugby Ball by the current Scotland squad
Signed books by Alexander McCall Smith
2 signed books by Ian Rankin
A dinner and ceilidh package for 4 people at the Ghillie Dhu
Cashmere Scarves from Begg and Co
Massage vouchers from Zen Lifestyle and Angie Blackwell
Beauty Kits from Forever Flawless
A Beauty Box from 2moreheads
A spa voucher from Archerfield House
Coffee and cake for 2 at 181 Delicatessen
A model golfer from Edinburgh Crystal
4 tumblers from Edinburgh Crystal
Various other items will be on sale for a fixed price
This list will be updated as more donations are received.
Home Page Content******
************************************************************************************************************************************************
We are currently undergoing extensive maintenance to complete the Eric Liddell Centre's rebrand makeover.
We appreciate your patience and understanding at this point in time.
For now keep up with our newsletter, available for download monthly
here.
************************************************************************************************************************************************